For the legislative period of 2022/2023, the following persons are up for election to the Promovierendenkonvent:
Timo Eckstein
I am since WS 2020 one of your representatives at the Faculty of Science and I currently the spokesperson of ProKo. Please always feel welcome to contact one of us related to PhD student matters. We might not always be able to directly help you, but we are certainly very happy to support your ideas, suggestions or also you in case of a conflict situation.
As PhD spokesperson, I represent us PhD students in FAU senate and at the university council. As it is good practice at FAU, I got elected at the steering committee of the staff representation (Konvent der wissenschaftlichen Mitarbeitenden). Further, I am currently representing you in the Commission for Research and Young Researchers and the Commission for security relevant Research (deputy).
Overall, our main ambition lies in giving us doctoral students a louder voice by a better coordination of our efforts, by an organised network across universities. This can consequently then be used to put more leverage behind resolving issues we face like for example to obtain full-time contracts for our more than full-time work.
In Bavaria we accomplished together with the Graduate Council of TU Munich and student representatives from Bayreuth, Regensburg and Würzburg, to organise regular meetings between PhD representatives. These developed into a network of Bacarian PhD representatives (LaProBay, www.laprobay.de) and depict first important steps in the establishment of a representation of doctoral candidates on the Bavarian level, similar to the ones already existing in other federal states. Together, we published a joint position on the first version of the planned university reform (German: "Hochschulinnovationsgesetz") and continue critically scrutinizing how the proposed changes can – positively and negatively – affect doctoral students.
On a federal level, we started cooperating with doctoral representatives from Baden-Wuerttemberg, Thuringia, Saxony and Lower Saxony as well as non-university research institutions (Max-Planck, Leibnitz, Helmholtz). Due to the upcoming federal elections in Germany in September 2021, we worked out together a questionnaire on doctoral student relevant topics. These included for instance questions about career paths in academia, working conditions, diversity, science & politics and work-life balance.
Ingrid Zahn
My name is Ingrid Zahn and I belong to the faculty of science. Currently, I am a doctoral student at the institute of functional and clinical anatomy. Our chair deals with questions concerning the eye, in particular dry eye disease, the meibomian glands, ocular surface and the draining tear ducts as well as the role of various proteins and peptides on the ocular surface, in joints and in other body localizations.
As part of the doctoral candidates' representation I am a member of the Steering Committee of the Graduate Centre. By participating, I would like to give the large group of doctoral candidates a voice. Please do not hesitate to contact us with any questions you may have regarding your doctorate.
Phillip Raffeck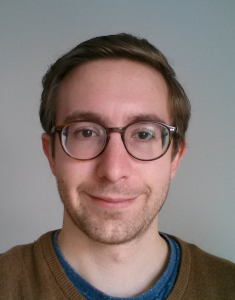 Hello!
My name is Phillip Raffeck and I've been one of the representatives of the doctoral candidates at the Faculty of Engineering since October 2020.
As part of this, I've been a member of the Steering Committee of the Graduate Centre as well as the Library Commission.
I've been a member of the FAU since 2011, where I finished both my bachelor's and master's degrees in computer science. Since 2019, I am a doctoral candidate at the chair for Distributed Systems and Operating Systems, where I mainly focus on real-time (operating) systems.
Annika Schnell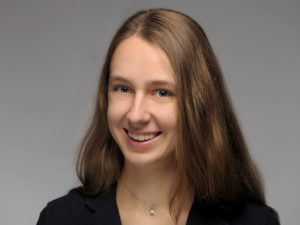 Hi! My name is Annika Schnell, and I have been studying medicine at FAU since 2017. In 2020 I joined the research training grant GRK2504 "Novel antiviral approaches" as an MD candidate. During the experimental phase of my thesis investigating the manipulation of HTLV-1 transcription, I gathered experience in an international environment and conducted experiments at Imperial College London as a visiting researcher. I am aware of the challenges and uncertainties that medical students face, who perform their MD thesis during their studies at FAU. Therefore, I would like to represent the doctoral candidates of the Medical Faculty. As a member of the doctoral candidates' representation, I want to give medical students a voice and an opportunity to shape the future at FAU and solve challenges. Please always feel free to contact me with questions or matters related to your MD.
Kian Schmalenbach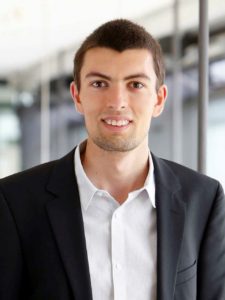 Hi, my name is Kian Schmalenbach, I am 24 years old, and I have recently started my PhD in Information Systems ("Wirtschaftsinformatik") at FAU. Before that, I studied International Information Systems since 2018 and I worked for several years as Student and Research Assistant. Besides researching about the societal implications about data-driven applications such as Social Media Platforms or Enterprise Decision Support Systems, I also teach students in Business and Information Systems and I hold the position as program coordinator of the Information Systems degree program. With these experiences in mind, I decided to volunteer for representing the doctoral students in the School of Business and Economics at FAU. As a member of the PhD Students' Convention, I would particularly like to promote the exchange between PhD students in Erlangen and Nuremberg and contribute my ideas on how some processes can be made more efficient and transparent through means of digitalization. I would also like to promote networking among doctoral students beyond FAU and strive to integrate international doctoral students into our networks.
Konstantin Neubert
In order to represent your interests as doctoral students at the law department and to be able to advocate for our interests at university level, I need your support. My name is Konstantin Neubert, I studied law here at FAU and am currently writing my dissertation in the field of business law.
Many interest groups are already sufficiently represented in various committees at FAU – but doctoral students are usually not in everybody's mind. Therefore, it is important to participate in the election of the PhD Students' Convention in order to show our dedication and that our interests need to be taken into account. Although many of you will also be eligible to vote as members of the academic staff, our needs as doctoral students cannot be asserted in all areas through this representation.
For the doctoral candidates at the law department, there is also a special problem: our department forms a faculty together with the department of economics. Since two representatives are elected per faculty, it is possible that both representatives of our faculty are doctoral students in economics. This means that it is not guaranteed that our special needs will be heard. This time, unfortunately, there is only one law candidate on the ballot, me.
Please go to the election anyway, because otherwise the much larger department of economics will provide both doctoral representatives for our faculty. But no matter who you vote for in the end: Go vote! Every vote counts to make our voice heard as the backbone of the scientific future!
Marc Vornehm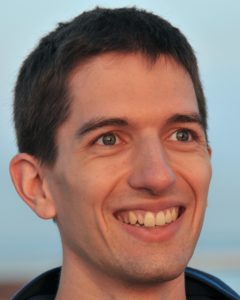 Hi, I am a doctoral researcher at the Computational Imaging Lab of the Faculty of Engineering since October 2021. Our lab investigates Machine Learning approaches in the context of Magnetic Resonance Imaging. I am persuing my PhD in a research cooperation with local industry. Nevertheless, I am also involved in teaching activities of my lab, which I very much enjoy.
Previously, I studied medical engineering at FAU and was a student representative and member of the faculty council at the faculty of engineering. I look forward to again shape decisions and policies at our faculty and university, this time from the perspective of doctoral students.
Mirjam Rogler
Hey! My Name is Mirjam and I studied energy engineering with a focus on process engineering of energy conversion at the FAU. I completed my master's degree with a master thesis in the field of PEM water electrolysis in 2021. As a PhD candidate, I am conducting research on the optimization of anode electrodes for PEM water electrolysis at Siemens Energy.
I've been an active ProKo member at the Faculty of Engineering since October 2021. As a representative of the doctoral candidates, I would like to represent doctoral candidates of the Technical Faculty.
Torsten Hoyer
Hi!
My name is Torsten Hoyer. I am one of the candidates for representatives of the doctoral candidates at the medical faculty.
I studied dentistry at the FAU and since January 2022 I'm doctoral candidate at SEON at the Department of Otorhinolaryngology – Head and Neck Surgery (HNO). My research is focused on the therapy of cancer – especially melanoma of the eye.
Willi Tang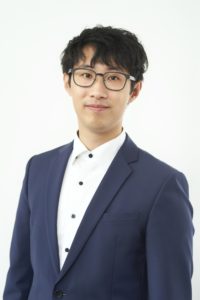 My name is Willi Tang and I am a doctoral researcher in the field of information systems (IS; German: "Wirtschaftsinformatik") at FAU's School of Business, Economics and Society (WiSo). In my research, I focus on IT-enabled organizational transformation and digital work design.
According to my supervisor, the most important skill of a IS researcher boils down to three things: "structuring, structuring, and structuring". And this is exactly what I believe a representative of the doctoral students needs to do: To provide all doctoral students at FAU with the structure to voice their concerns and to work towards actionable solutions to improve everyone's time here in our FAU community.
Florian Birnmeyer
Hello,
My name is Florian Birnmeyer and I am the representative of the Faculty of Humanities in the PhD Students' Convention. I have been pursuing a doctorate in Romance linguistics at the Philfak since 2021 with a topic bordering on literary studies.
The topic of my doctoral thesis is about the French-Italian Renaissance, it is about the intertextuality between Joachim du Bellay's Deffence et Illustration de la langue françoyse and Sperone Speroni.
Previously, I studied French and Latin at FAU Erlangen-Nuremberg for a teaching degree and obtained a Master of Education degree. I also studied in Paris for a year.
During my studies, I was involved in the Queer Section. All PhD students with questions about doing a PhD at the PhilFak are invited to contact me.