Dear doctoral candidates,
for the election term 2021/22 we want to introduce to you our nominated candidates!
Faculty of Business, Economics, and Law
Julia Herrmann
Since 2019 I am doctoral researcher at the School of Business, Economics and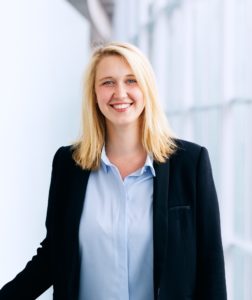 Society at the FAU. This year I am nominated for election as doctoral representative of the Faculty of Business, Economics and Law and I am very much looking forward to actively shape higher education policies at our university and discuss the working conditions & career perspectives of FAU's doctoral candidates. Over the last year I was already involved in the activities of the Doctoral Candidates' Representatives as volunteer member. We created a network of representation for doctoral students on Bavarian state level and are working on common positions, for example on the Bavarian Higher Education Innovation Act.
Florian Nicolai
My name is Florian Nicolai, I am a doctoral candidate in law and I would be happy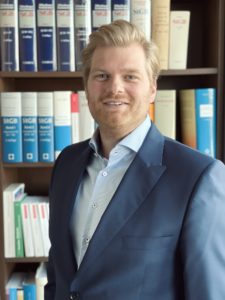 to represent the doctoral candidates of the Faculty of Business, Economics and Law. I studied law in Erlangen from 2012 – 2017 and completed the legal clerkship in 2019. Since December 2019 I have been working on my doctoral thesis within the Research Training Group "Cybercrime and Forensic Computing". I work as a research assistant at the Institute for Criminal Law (Prof. Dr. Hans Kudlich and Prof. Dr. Gabriele Kett-Straub). It would be a pleasure for me to be part of the Doctoral Candidates' Representatives at the FAU and represent the interests of all doctoral candidates of the Faculty of Business, Economics and Law.
Faculty of Medicine
Jannik Alomo
My name is Jannik Alomo and as the nominated candidate of the Faculty of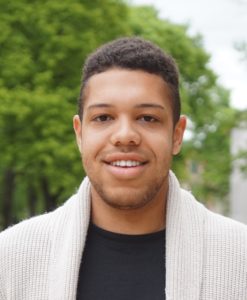 Medicine I would like to represent our matters as a part of the doctoral candidates´ representatives at FAU for the upcoming legislative period. I am studying medicine and my doctoral thesis currently takes place in the department of Radiation Oncology. Through my active engagement as one of the student representatives in the past years I am well known to our university structures and pleased if I'm able to identify additional potential for
improvement. I welcome every supportive vote from you to develop our current conditions and I'm always open for your suggestions and wishes as doctoral students
Faculty of Sciences
Timo Eckstein
Dear fellow doctoral students, I am currently one of your representatives at the Faculty of Science and I am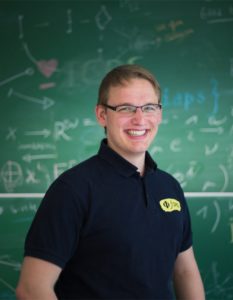 running for a re-election this year. At FAU I am currently representing you in the Commission for Research and Young Researchers and the Commission for Internationalisation. Nevertheless, my main ambition lies in giving us doctoral students a louder voice by a better coordination of our efforts, by an organised network across universities. This can then be used to put more leverage to resolve issues we face, like for example to obtain full-time contracts for our more
than full-time work. This year we managed, together with the Graduate Council of TU Munich, to organise regular meetings between PhD representatives of the majority of Bavarian universities. This is a first important step to establish a representation of doctoral candidates on the Bavarian level, similar to the ones already existing in other federal states. Together, we published a joint position on the first version of the planned university reform (German: "Hochschulinnovationsgesetz") and continue critically scrutinising how the proposed changes can – positively and negatively – affect doctoral students. On a federal level, we started cooperating with doctoral representatives from Baden-Wuerttemberg, Thuringia, Saxony and Lower Saxony as well as non-university research institutions (Max-Planck, Leibnitz, Helmholtz). Due to the upcoming federal elections in Germany in September 2021, we worked out together a questionnaire on doctoral student relevant topics. These included for instance questions about career paths in academia, working conditions, diversity, science & politics and work-life balance. To conclude, I hope that I am able to gain your support for the next year based on this brief impression of what I have already archived as your representative.  Please feel very welcome to contact me via Timo.Eckstein@fau.de in case you are interested in more details.
Ingrid Zahn
My name is Ingrid Zahn and I belong to the faculty of science. Currently, I am a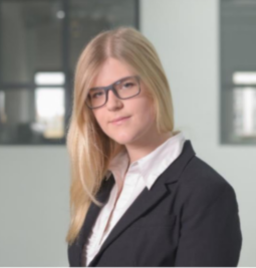 doctoral student at the institute of functional and clinical anatomy. Our chair deals with questions concerning the eye, in particular dry eye disease, the meibomian glands, ocular surface and the draining tear ducts as well as the role of various proteins and peptides on the ocular surface, in joints and in other body localizations. By participating in the Doctoral Candidates' Representatives, I would like
to improve the opportunities and experiences of doctoral students.
Faculty of Engineering
Phillip Raffeck
My name is Phillip Raffeck and I've been one of the representatives of the doctoral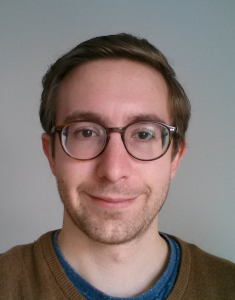 candidates at the Faculty of Engineering since October 2020. As part of this, I've been a member of the Steering Committee of the Graduate Centre as well as the Library Commission. I've been a member of the FAU since 2011, where I finished both my bachelor's and master's degrees in computer science. Since 2019, I am a doctoral candidate at the chair for Distributed Systems and Operating Systems, where I mainly focus on real-time (operating) systems. I am motivated to work together with the other members of the Promovierendenkonvent to contribute to a pleasant doctoral experience at the FAU.