Analyzing what the health service readiness gaps in the pool of potentially eligible health facilities and providers for the outpatient scheme are and how the introduction of insurance coverage for outpatient services affects health service delivery is a fundamental aspect of the research project on the SHPI Phase II and the main research activity of the provider panel working group. In specific, the provider panel group assesses the quality of service delivery and its changes following the introduction of the insurance scheme and monitors provider management capacity, health workers behavior, and patients experience and satisfaction.
Laurène Petitfour, a member of the Heidelberg University German team, had the chance to stay in Peshawar between August 21st and September 1st to make significant progress on the research activities of the provider group. During her stay, the group conducted an extensive training with 8 interviewers that are currently surveying health facilities (Basic Health Units, Rural Health Centers, and Hospitals) in Mardan, Kohat, Malakand and Chitral. This was followed by pilot interviews in a clinical center in Peshawar, allowing the team to do practical training and obtain relevant feedback on the tools, which was incorporated.
Following the training and piloting, the group successfully started the field work during the second week of Ms. Petitfour's stay. This gave her the opportunity to go on the field with the team and directly monitor the execution of the surveys, which consist of 4 different tools for each facility: a facility assessment, a management survey, a provider survey, and a patient exit interview.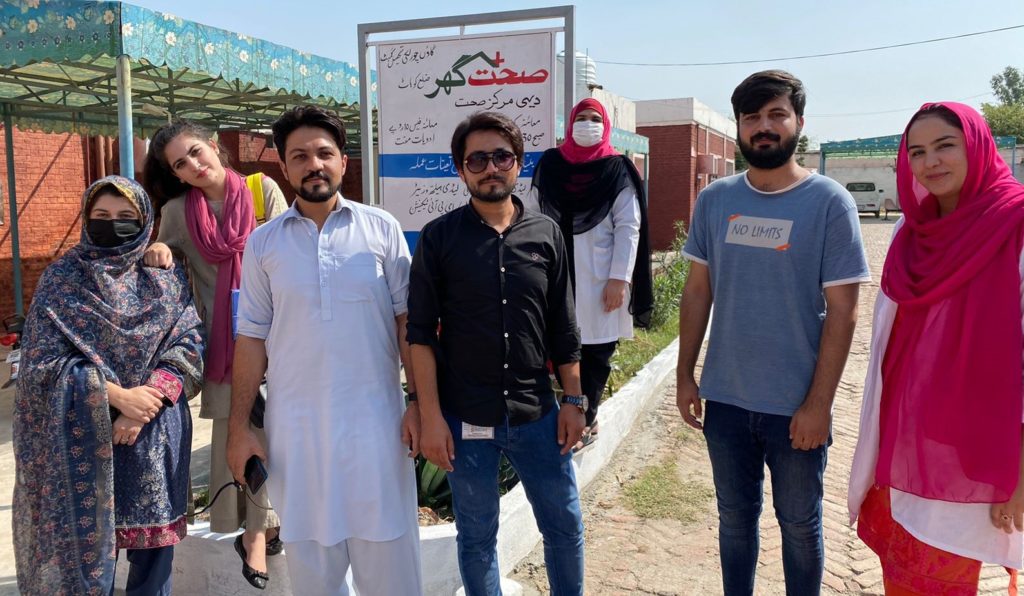 Data collection is currently going on, and the team has successfully conducted surveys in 53 facilities. Despite few challenges, such as the floods that impacted KP province, the provider panel group is constantly working to overcome them. The group is now looking forward to finishing data collection and analyzing its results in order to contribute to the SHPI research.