Five years ago, our team delved into the impact of the SHPI insurance, which at that time, only covered inpatient care. We were curious about how this insurance affected the healthcare consumption of the poor, and so we conducted a baseline survey in 2015 and a follow-up survey in 2017. Our latest research project takes things further with a phone-based follow-up survey to measure the long-term effects of this established inpatient insurance scheme.
We talked to 654 households, comprising 4,512 members in eight districts of Khyber Pakhtunkhwa, to determine how the insurance affected hospital utilization and financial protection and are happy to share some exciting results!
Our study revealed that there is almost universal awareness about the scheme in general, but unfortunately, many people are unaware of their entitlement to coverage. Despite coverage being universal since February 2021, only 37% of our respondents knew that their entire household was entitled to coverage.
We also discovered that households who were aware of their coverage were more likely to use inpatient care and seek private hospitals. Interestingly, there were no differences in other patterns of hospitalization usage, such as the number of admittances, nights spent in hospital, or referrals.
The sample we used showed high utilization of the SHPI program among households that knew about their coverage. Moreover, most households were very satisfied with the program, with 74% rating their experience with the insurance as "very good" and another 20% as "good".
What's more, using insurance effectively lowered out-of-pocket expenditures, and this was mainly driven by private hospitals. Most households took loans from relatives (63%) and/or used their savings (36%) to finance their OOP costs. However, when households used the insurance to cover (part of) their OOP expenditure, they were less likely to take loans from relatives.
Overall, our study shows that awareness of the scheme and usage of the card are associated with an increase in healthcare usage, a change in provider choice towards private hospitals, which are generally perceived to provide higher quality of care, and a decrease in OOP expenditures. This demonstrates the potential positive effects of inpatient insurance on health and financial protection. The biggest challenge to ensure that these benefits reach the whole population of KP however remains the lack of awareness of entitlement to coverage!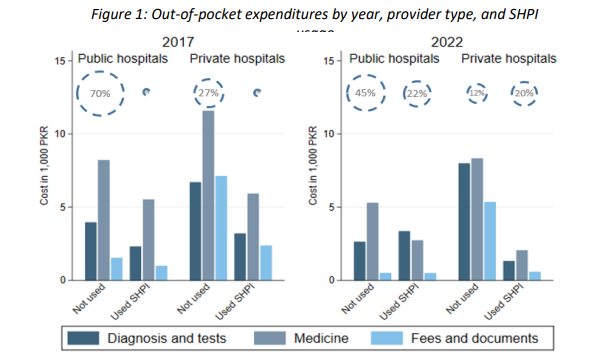 Here is the link to the policy brief: file:///C:/Users/user/Downloads/PolicyBrief1_LTFU.pdf