For approximately two weeks, the population panel team convened in Pakistan, to lay the groundwork for the upcoming in-person data collection, of the 4th wave of the household panel. The activities were joined with training and preparations for the 1st wave of the extended household survey by the DEval team. INSPIRE Pakistan | DEval grant awarded to team members for rigorous evaluation of OPD scheme (fau.de)
On the 26th of August, Dr. Lisa Rogge and Alina Imping from FAU, Germany embarked on a journey to the KMU campus in Mansehra. Upon arrival, they joined their colleagues from both KMU and the DEval team, to start the intensive and fruitful training weeks.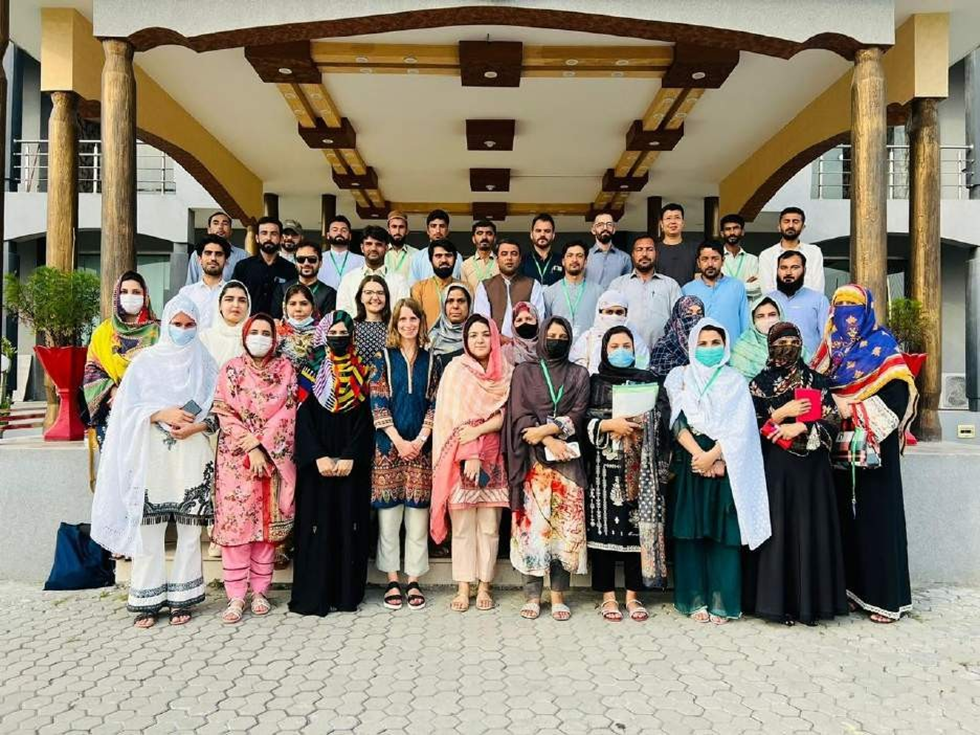 The fourth wave of data collection entails an in-person survey and a specialized survey tool designed to measure uncertainties in healthcare seeking. Approximately 850 households which constitute the panel, will be interviewed around 1.5 years after their initial in-person interviews.
The 1st wave of the Deval survey will be conducted with around 4000 households from the districts of Mardan, Malakand and Swabi. The core of the questionnaire is the same across both samples and holds the objective to comprehensively capture current health needs and healthcare utilization, with a particular emphasis on Outpatient Department (OPD) care visits to serve as a baseline to measure changes after the introduction of the planned OPD insurance. The extended questionnaire now also captures modules on health status, health equity, access as well as health literacy.
The team convened with Dr. Zeeshan Kibria, Rizwan Ahmad, and Zharas Aitmambet at the KMU campus in Mansehra. Simultaneously, around 50 enumerators from different districts of Khyber Pakhtunkhwa (KP) stayed at the campus, embarking on an intensive one-week training and piloting phase (28th of August – 5th of September 2023).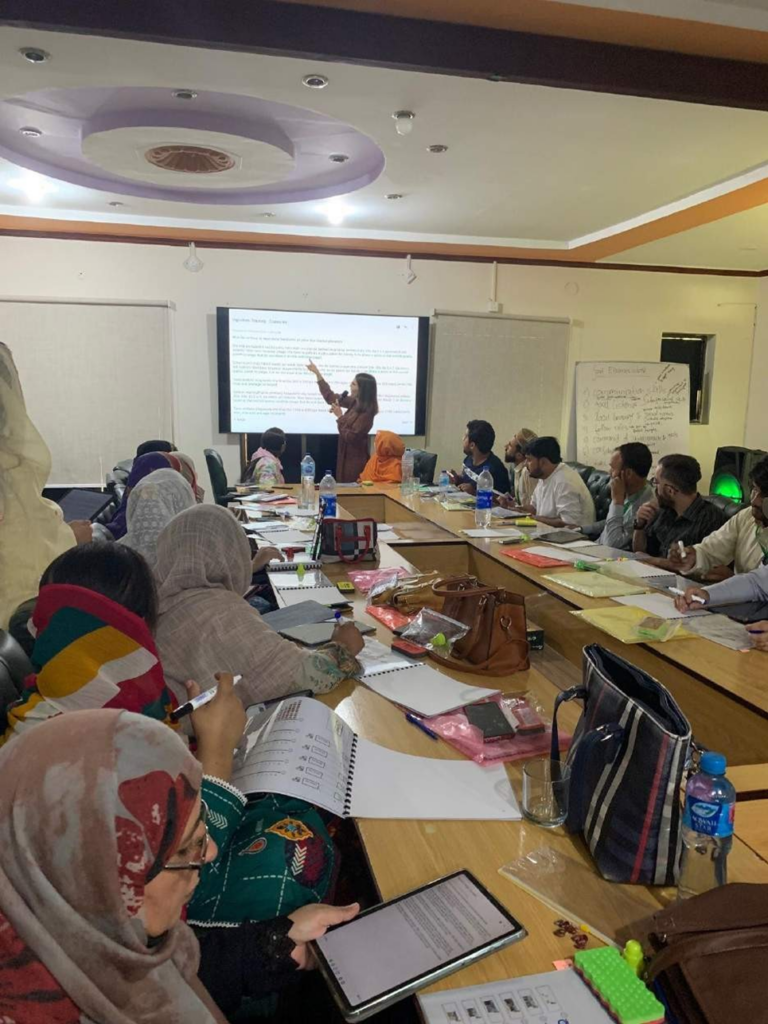 This training entailed various facets of conducting interviews, from approaching interviewees and securing informed consent to mastering best interview practices. Additionally, enumerators familiarized themselves with the intricacies of the questionnaire, types of questions, and the utilization of the tablets for digital data entry. Furthermore, enumerators gained proficiency in employing the game-like tool for measuring uncertainty in healthcare seeking, laying emphasis on the importance of materials that enhance understanding and foster respondent engagement.
In addition to the training, the team conducted piloting of the tools in the Hazara region, engaging in extensive feedback sessions where enumerators shared their valuable field experiences. The KMU campus in Mansehra, located amidst the serene and picturesque landscapes of the mountainous Khyber Pakhtunkhwa province, provided an ideal working environment.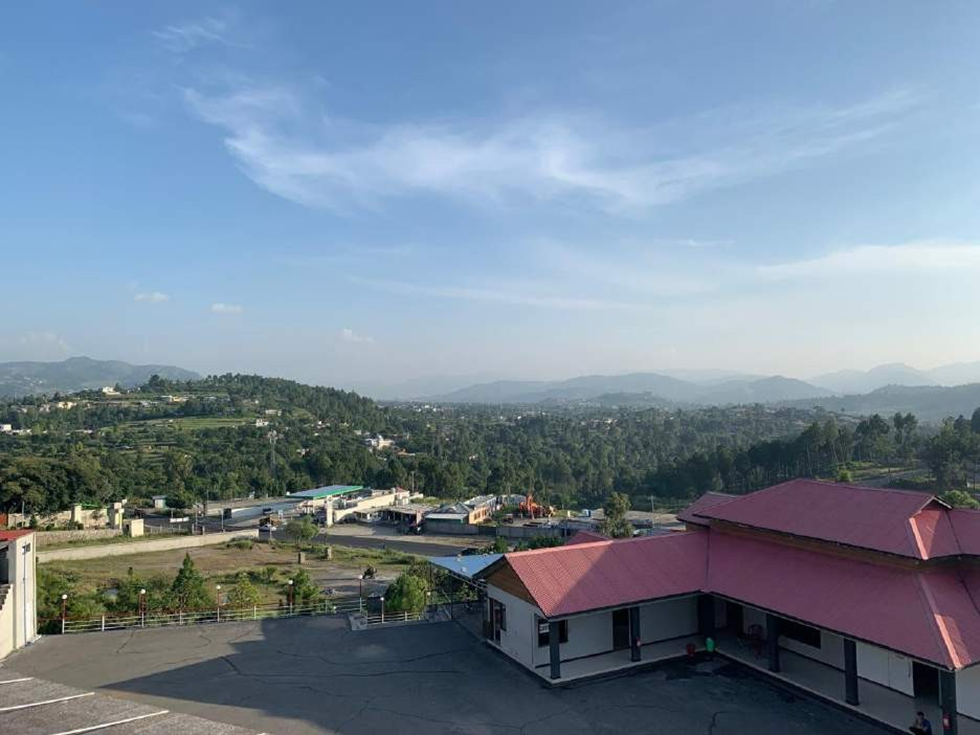 Apart from the very productive work and training sessions, the beautiful gardens of the campus offered a tranquil escape, and the local cuisine, freshly prepared on-site, delighted the team. It was rejuvenating for the entire enumerator team to take part in a lively get-together, infusing a sense of celebration and cultural immersion into their stay.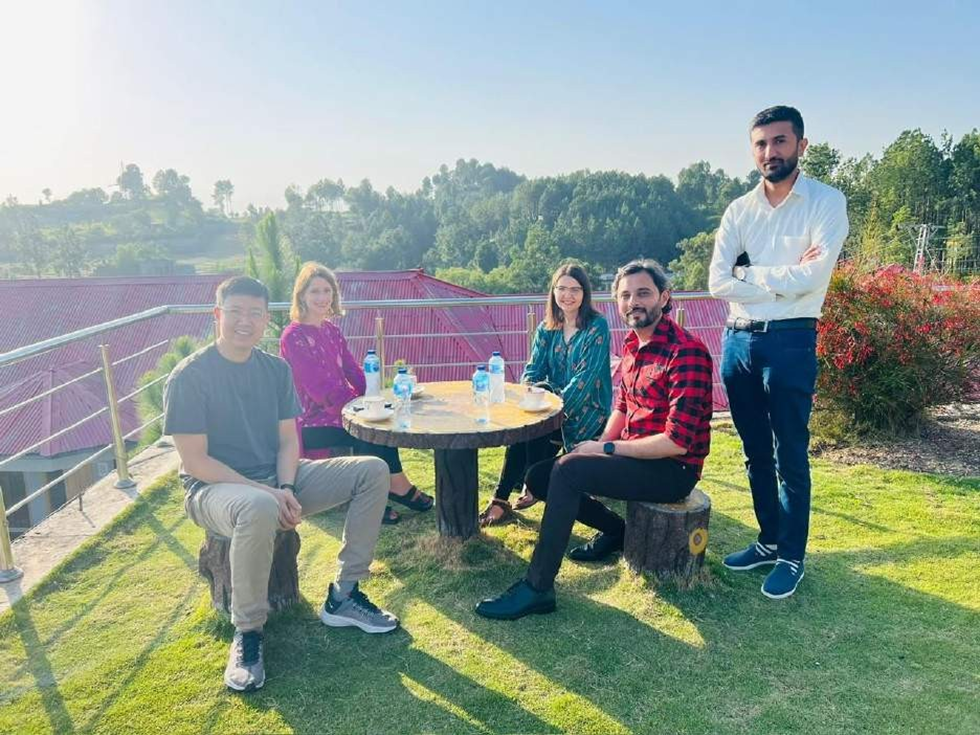 The FAU and H-BRS team expresses heartfelt gratitude for the warm welcome, enriching discussions, and continuous support received throughout their endeavor!