English Version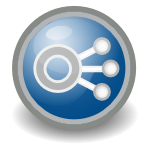 Die Registrierung für Studenten bei der Virtuellen Hochschule Bayern (VHB) erfolgt seit Donnerstag, dem 09.09.2010, mittels WebSSO. Um die Dienste der VHB nutzen zu können, kommt bei der Registrierung und der Rückmeldung eine elektronische Authentifizierung bei der Heimatuniversität des Studierenden zum Einsatz. Bis gestern erfolgte dies über eine proprietäre Anwendung, welche unter https://www.freischaltung.uni-erlangen.de/cgi-bin/freischaltung-vhb.pl erreichbar ist bzw. war. Dieses, in die Jahre gekommene, Skript wurde nun durch eine sichere und standardisierte Anbindung abgelöst: WebSSO auf Basis von Shibboleth 2. Der Login sollte bereits von Diensten wie Mein Campus oder StudOn bekannt sein.
Voraussetzung dafür war u.a. der Beitritt des Zentralen Anmeldedienstes der Universität Erlangen-Nürnberg in die Föderation des Deutschen Forschungsnetzes (DFN), der  Authentifizierungs- und Autorisierungs-Infrastruktur im DFN (DFN-AAI). Siehe auch: Beitritt DFN-AAI-Föderation
The registration for students at the VHB (
Virtuelle Hochschule Bayern
) happens since thursday, 09.09.2010, via WebSSO. To be able to use the services of the VHB an electronic authentification during the registration and confirmation is sent to the home university of the student. Untill yesterday this happened through a proprietary application which can or could be found at
https://www.freischaltung.uni-erlangen.de/cgi-bin/freischaltung-vhb.pl
.  This elderly script will now be exchanged with a secure and standardised connenction: WebSSO on Basis of  
Shibboleth 2
. The login should be familiar from services like
Mein Campus
 and  
StudOn
.