The ESPON project Alps 2050 has intensively analysed the territorial development of the Alpine region throughout the last year, with our team as the leadpartner of the research consortium. The results are online now:
The most important results are published in the final report, complemented by annexes and short versions: The reports show the complex patterns, the strong potentials and the severe challenges for sustainable development in the Alpine region.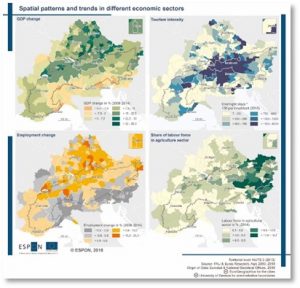 Many cartographic elements are presented in the Alps 2050 Atlas that is now published in high resolution and which is also available in printed form.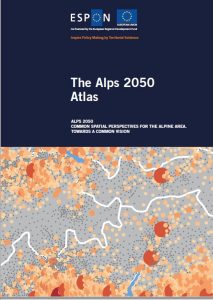 The possibilities for future territorial development in the Alpine region also comprise the spatial planning perspective, as summarised in this spatial vision.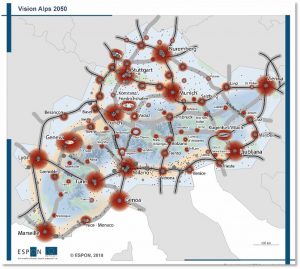 Today (11/3/19), a conference in the Bavarian Ministry of the Environment discussed the results with stakeholders from many Alpine regions and from the different Alpine cooperation schemes: How to ensure a consistent spatial development? How to develop synergies between the existing cooperation formats? How to implement the insights and recommendations of the Alps 2050 project? A process that will go on….