Border regions are very sensitive territories in Covid times: In all incidence waves, border closures have been discussed and many were implemented. Currently, due to the threating Omicron variant, harsh measures as border closures are high on the political agenda again. However, there is not much knowledge about the cross-border spread of the virus. The question is whether they can be an appropriate tool of the anti-Covid policy.
Our new paper, examines the patterns of COVID-19 spread in German border regions during the first three infection waves. We analyse the incidence rates in border regions between March 2020 and May 2021 and position them to the national averages. We observe both symmetry and asymmetry of incidence rates within border pairs. Several asymmetrical border pairs feature temporal convergence, which is a plausible indicator for 'spill-over' dynamics. We conclude that border control measures may (only) be effective if the timing and the combination with other non-pharmaceutical measures is appropriate.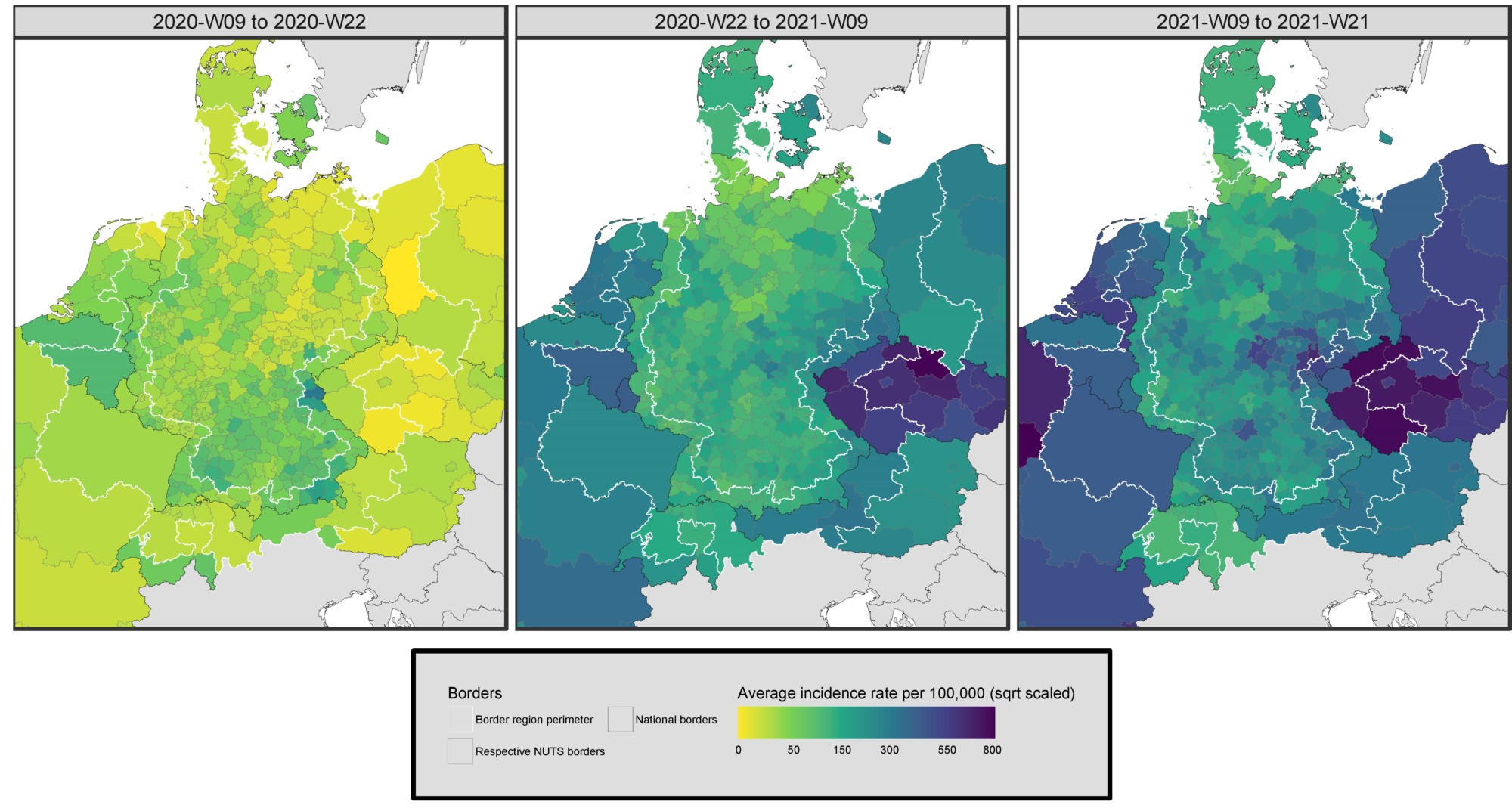 Read the full paper here: "COVID-19 incidence in border regions: Spatiotemporal patterns and border control measures" in the Public Health journal.
To cite this article: Chilla, Tobias; Große, Tim; Hippe, Stefan; Walker, Blake Byron (2022): COVID-19 incidence in border regions: spatiotemporal patterns and border control measures. In: Public Health 202, S. 80–83. DOI: 10.1016/j.puhe.2021.11.006.
Alternatively have a look at ResearchGate.