A new paper has just been accepted by European Planning Studies (EPS): The paper discusses what could be the potentials of macroregional strategies. In recent years, European regional policy has seen a surprising popularity of macro-regional strategies. We focus on the example of the Alpine strategy EUSALP and discuss which potential comes along with its underlying regionalization logics.
We argue, firstly, that the still young regionalization process of the EUSALP neither follows the understanding of a homogenous region (see fig. a) nor that of a functional space in the classical understanding (fig. b). Instead, the EUSALP addresses pre- and inner-alpine areas that are politically interlinked. This pattern we label as 'interrelational spaces' (fig. c).
Secondly, we discuss if the interrelations cover the concept of 'common challenges' that the official political documents put in the forefront. We reflect to what extent the
macro-regional strategy can respond to these challenges from a spatial perspective. In doing so, we refer to two Alpine case studies – transport policy (Brenner) and eco-system services (Po River catchment area). We conclude that the large perimeter
and the governance setting bear the potential to address key challenges of the Alpine region. However, the weak instrumental toolbox leaves us sceptical if the EUSALP is capable to make a real difference in the end.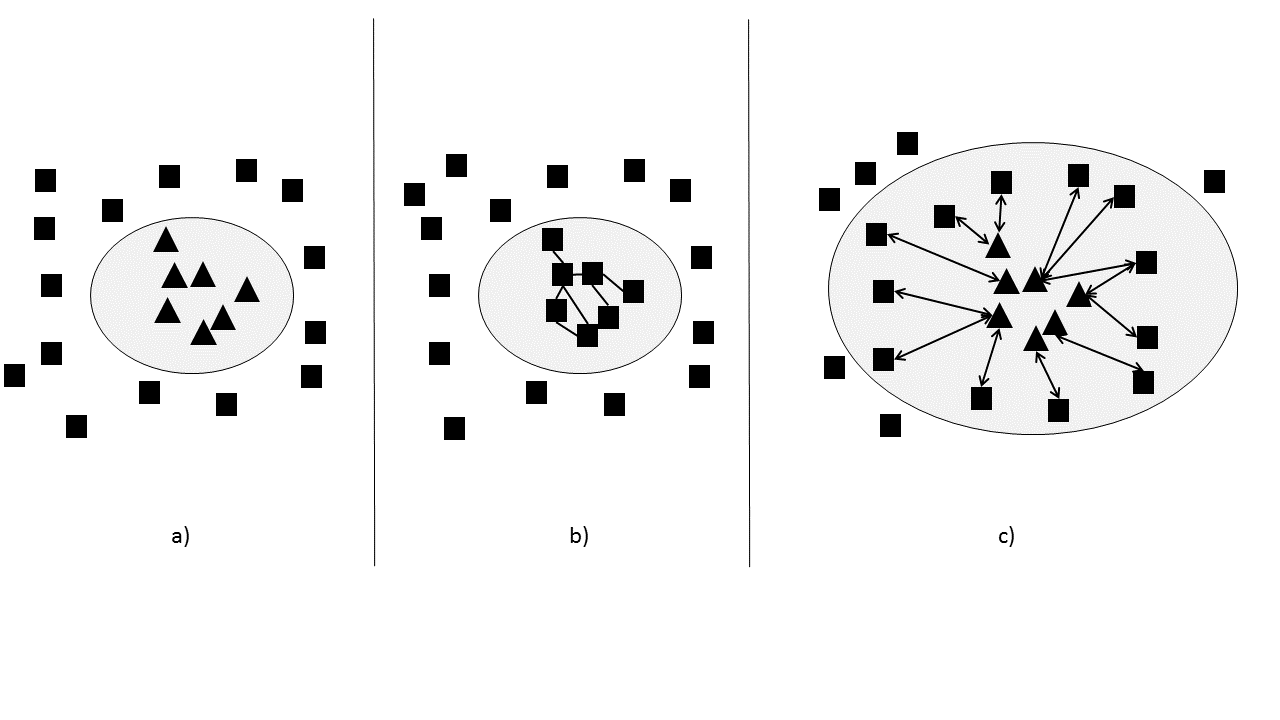 The paper is a result of the ongoing cooperation between the regional development department at EURAC in Bolzano and the regional development working group at FAU Erlangen.
Tobias Chilla & Thomas Streifeneder (2018): Interrelational space? The spatial
logic of the macro-regional strategy for the Alps and its potentials, European Planning Studies, DOI: 10.1080/09654313.2018.1532493.